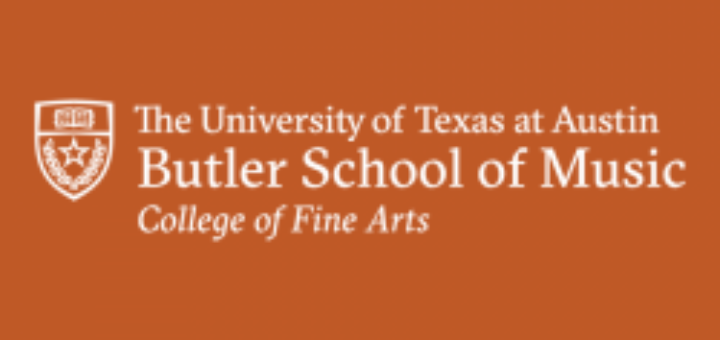 Registration now open for:
Longhorn All-State Choir Workshop
Saturday, September 29, 2018
On behalf of The University of Texas at Austin Choirs, I am thrilled to invite you and your students to participate in the 12th Annual Longhorn All-State Choir Workshop at the Butler School of Music on September 29. 
The workshop fast approaches and we are very excited to welcome all of your talented students to the Butler School of Music for an energetic and excitement filled day of workshopping All-State music, performing, and making unforgettable memories.
What your students can expect at the Longhorn All-State Choir Workshop —
All large-school Texas choirs are invited to send motivated singers to workshop and perform this year's TMEA large-school All-State Choir repertoire with members of the UT Concert Chorale. Singers will have the opportunity to rehearse in sectionals with local choir directors and will get to workshop in mass choir rehearsals under the instruction of Dr. James Morrow, Director of UT Choirs; and Dr. Suzanne Pence, UT Professor of Music and Human Learning.  The entire workshop will culminate in a Mass Choir Festival Performance in Bates Recital Hall at the Butler School of Music! Admission to the performance is free and all family and friends are invited to celebrate everyone's hard work.
Registration and Fees:
Teachers will be responsible for handling the bulk of forms.
There are three very crucial forms every student needs to fill out and have signed; and one form every teacher needs to fill out for the students they wish to send.
All forms are attached below in a single Word document. That document will also include far more detailed information on how to handle registration for your students and where to send payments.
$50 Early Registration  |  Registration completed on or before Tuesday, September 24
$65 Standard Registration  |  Registration completed after Tuesday, September 24.
As always, we look forward to welcoming your talented student to The University of Texas and the Butler School of Music. Our faculty, staff, and students look forward to the opportunity to share a learning and performing experience with passionate and hard-working high school singers. Best wishes on the new academic year and we hope to see you on Saturday, September 29!
If you have any questions, please don't hesitate to email me–
All best,
Cristian Cantu
Administrative Assistant to the Director of Choirs
M.M. Choral Conducting, University of Texas at Austin